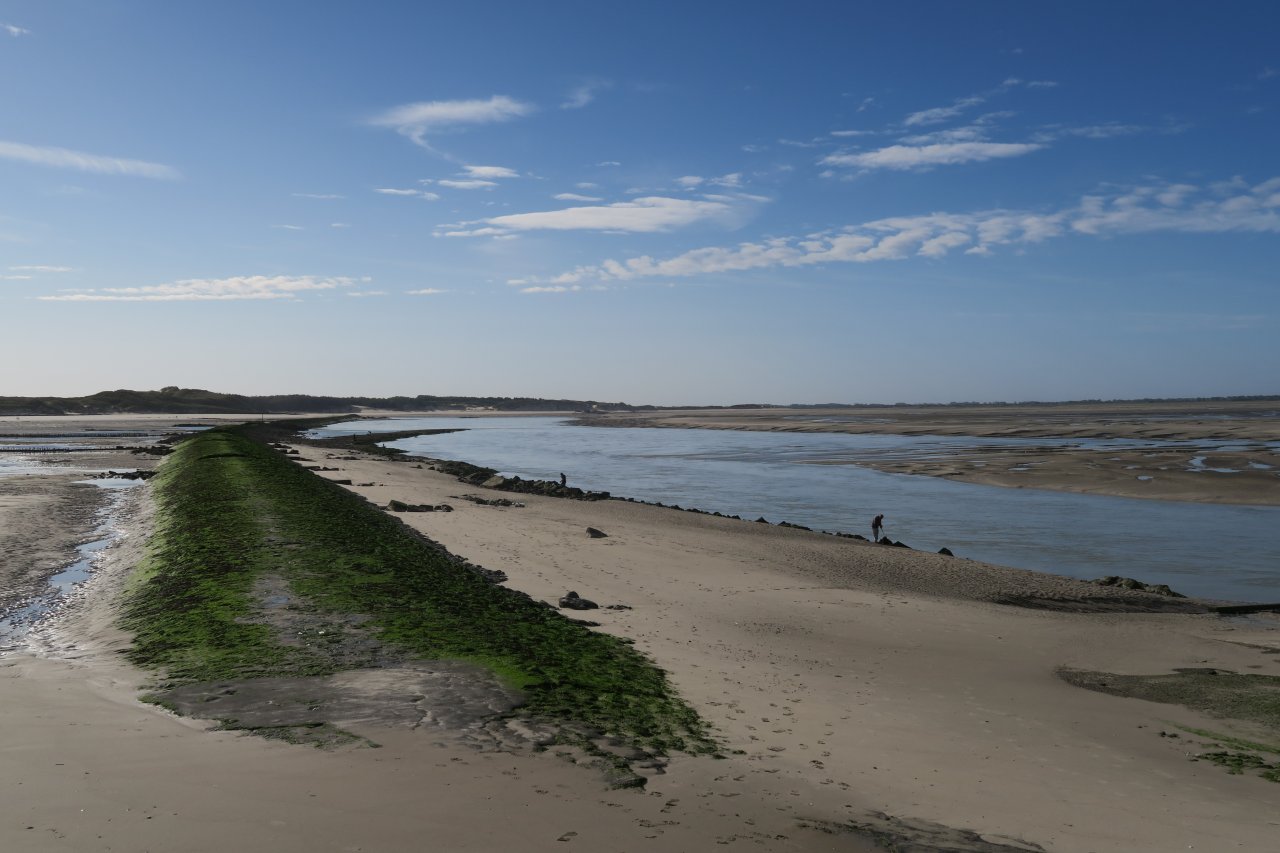 Each day there are two high tide cycles and two low tide cycles. Between each cycle, there is a slack water period, when there is no current. It lasts about twenty minutes.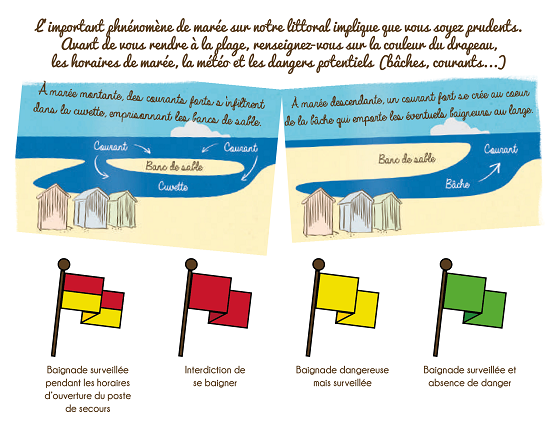 Be careful to the tide timetable! When the sea is rising, strong currents come in basins and surround the sand banks.
When the sea is picking up, a strong current empties the basins and could sweep you away. Look after the flags at the first-aid post:
Red/Yellow: supervised bathing during the opening hours of the first aid post
Red: Bathing prohibited
Yellow: supervised bathing, danger
Green: supervised bathing, no danger
Supervised bathing area delimited:
to the south by the extension of Avenue Francis Tattegrain
to the North by the extension of Rue Lavoisier
Supervision is provided from 30 June to 2 September.
A few advice...
Don't go too far from the shore, and don't overestimate yourself. Swimming in the sea can be dangerous due to currents and waves.
If you are caught in the current, do not swim against it but let yourself be carried to try to reach the beach.
In hot weather, avoid the 12-4pm time slot, especially with children. When swimming, get wet gradually to avoid thermal shock.
Remember to protect yourself and your children from the sun with sun cream, a hat or a cap. Moisturise regularly and apply cream every two hours.
Give the children a landmark (e.g. totems installed on the beach) and equip them with a bracelet with your telephone number.
Keep a constant watch on children on the beach as well as in the water, in case of emergency contact the sea rescue service at 196.