We don't know exactly the origin of the name "Berck" appeared for the first time in 1215.
There are few hypothesis about the etymology :
Germanic : "Berg" significates "huge dune"
Scandinavian : "Bekkr" significates "silver birch"
Anglo-saxon : "Birk" significates "aok"
The township located at the mouth of a coastal river called "l'arche" was prosperous during Middle Ages thanks to trade and fishing.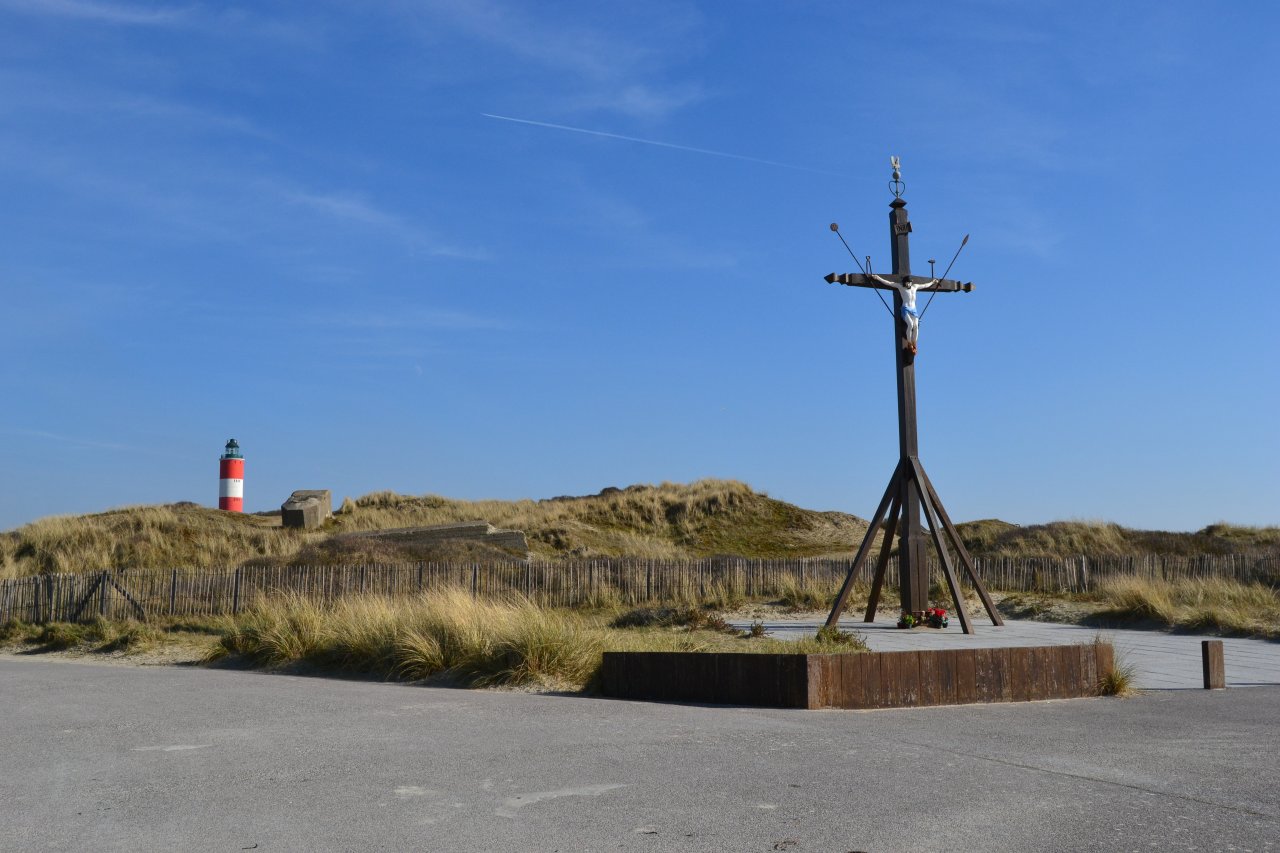 From this age only remain the oldest parts of l'église Saint-Jean Baptiste, like the tower which was a watch tower. Each night a look-out started there a fire to communicate with his confreres in Montreuil-sur-Mer and Saint-Josse.
A chapel was built next to the tower at the fifteenth century and the church dedicated to Saint Jean-Baptiste was created.
In the thirteenth century l'arche was divert to the Auty river, its silting up led to its disappearance.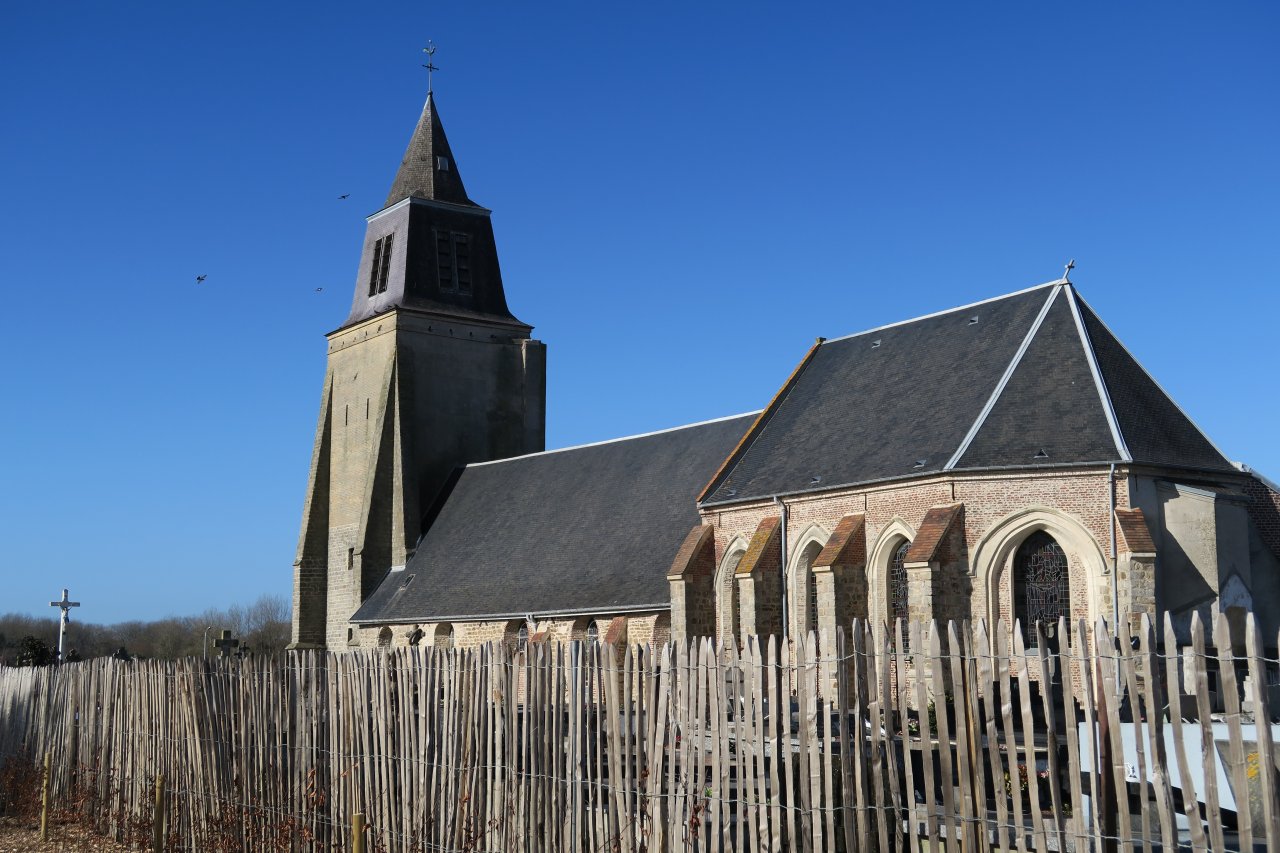 Berck-sur-Mer a town of fishermans
From Middle Ages to the years 1950, Berck was a town of fishermen. At one time there was up to a hundred boats called "flobart", tipical boats from our region, berthed directly on the beach depending on tide.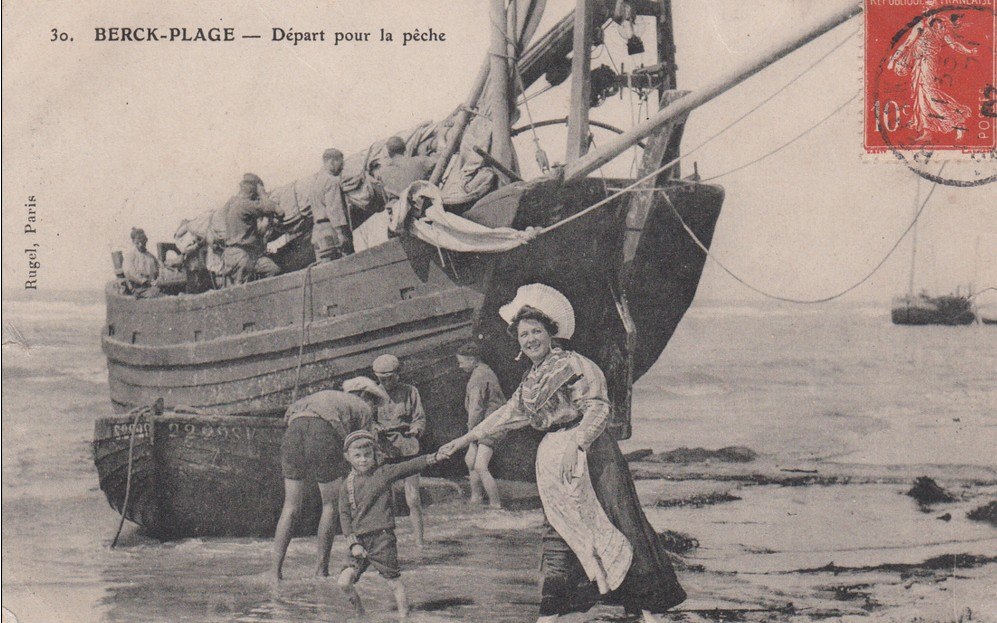 During your visit in town, discover this past by walking in the streets you'll see : houses, churches, chapels and calvaries.
Go inside our museum, you'll enjoy a beautiful and impressive collection of seascape paintings.
A medical vocation
During the years 1840 doctors Danvin, Charpentier and Perrochaud noticed that Berck's cilmate has a great therapeutic value.
In 1854 Doctor Perrochaud entrusted children to Marie Anne Duhamel, a widow, she took them to the beach to bath and treat their wounds. These children quickly recovered. Marie Anne Brillard, another widow, followed Marie Anne Duhamell who was hill. Marie Anne Brillard decided to live next to the beach and look after fishermen's kids. She began to take care of tuberculosis children.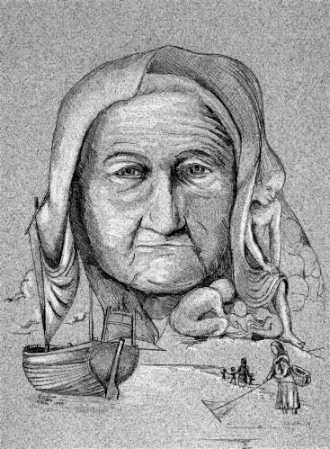 The beneficials effects of Berck's sea air and the growing number of recovered people are the reasons why the Hospitals of Paris Organisation decided to build a small wooden hospital in 1861.
In 1869 the first hospital is replaced by another one : The Hopital Napoleon, greater, built in bricks, dédicated to children only. It was inaugurated by Empress Eugénie, Napoleon 3rd's wife. To honour its coming, the municipality renamed the main road of the town : "rue de l'Imperatrice". Then, many hospitals and sanatoriums opened over the years
Nowadays Berck is still a reference in the field of medicine all over France and Europe. A lot of streets of the town carry the name of illustrious doctors.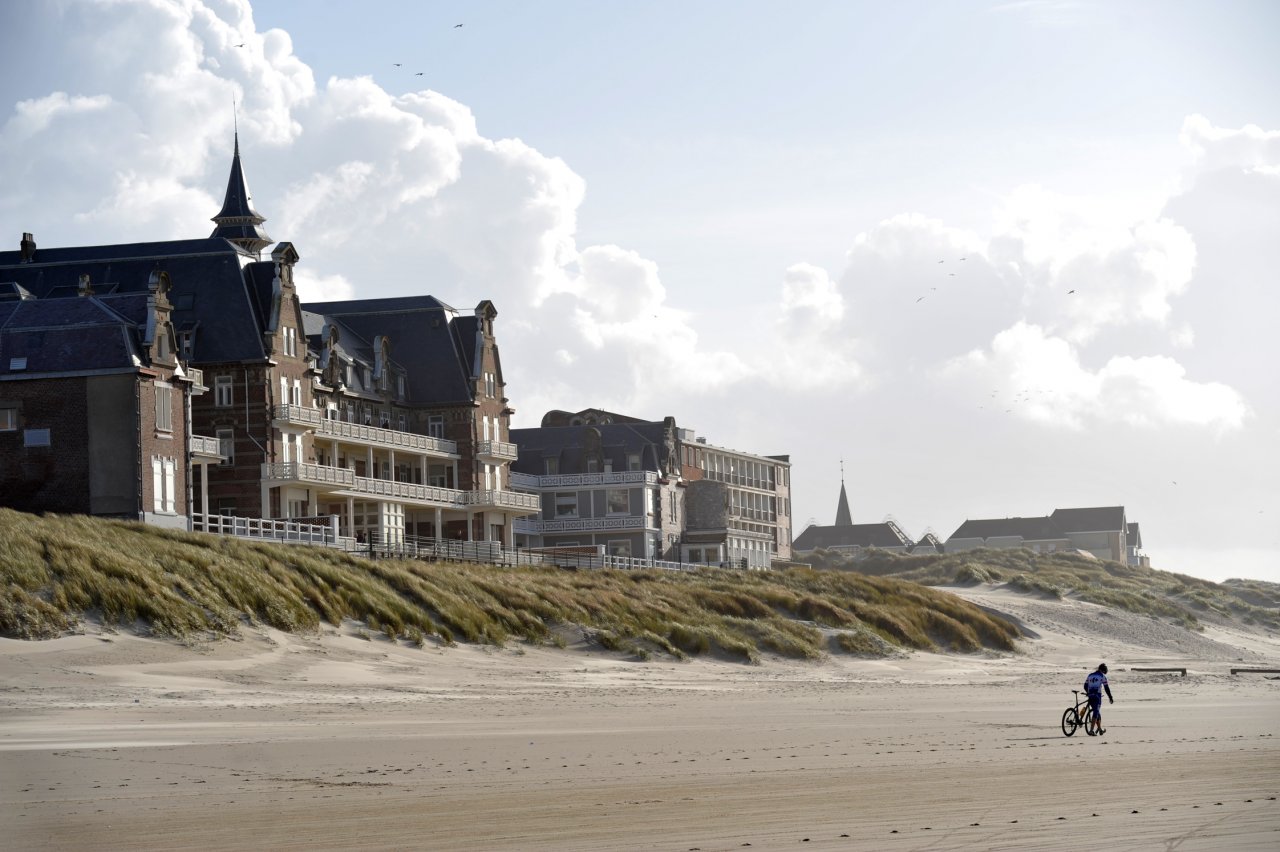 The development of Tourism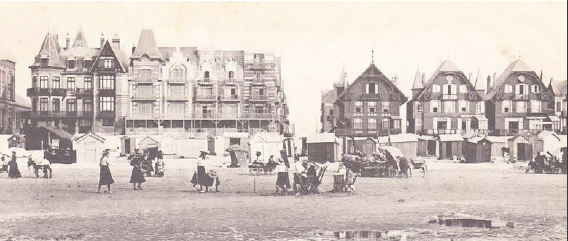 The Berck's hospital's excellent reputation, the coming of famous and rich residents increased gradually the number of houses. casinos, shops and hotels. This expansion was also led by the development of the railway Paris-Boulogne, sun and sea bathing became popular. At that time fishermans, patients and wealthy tourists spent their time on the beach.
Berck's painters
The second part of the 19th century is also an important period in the artistic domain. Many naturalist painters travelled along the opal coast inspired by its paticular light and men's and women's work.
Between 1860 and 1914, Berck had an intensive artistic activity, following Edouard Manet (july 1973) and Eugène Boudin (1874-1914) more than a hundred of painters came to Berck as Lepic, Tattegrain, Lavezzari, Trigoulet, Roussel...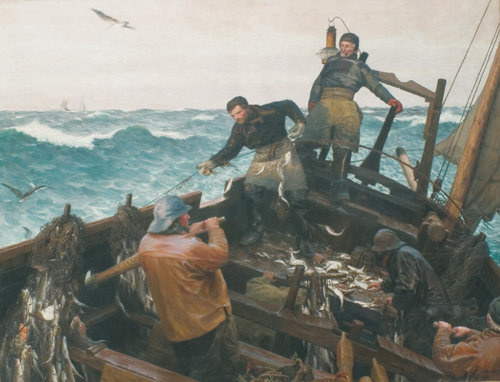 The developement of Aviation
Gabriel Voisin a precursory of aviation took off from the top of a dune in 1904. It was a promising flight in front of a huge crowd, and some of the biggest names in the aviation : Capitaine Ferber, Mr Bonnecase, Mr Ponche, Henri de Rothschild.
Gabriel Voisin and Louis Blériot have cooperated together before Louis Blériot's exploit : the crossing of the english channel on 25th july 1909.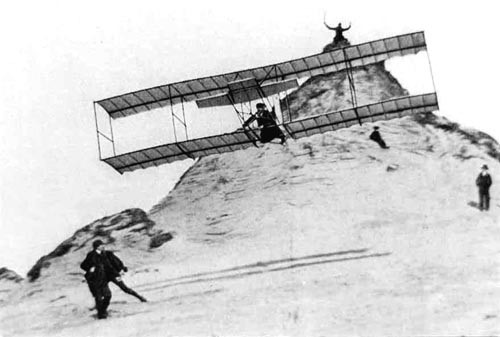 Sandyacht
Originary from belgium (1898), sandyacht appeared in Berck with Doctor Cazin, Jan Lavezzari and Mr Belvalette. They created the first French sandyacht association called "Sporting Club Berckois" which had among its members Pierre de Coubertin. Each year, Berck welcomes one of the most important sandyachts race of the world : les 5 heures de Berck.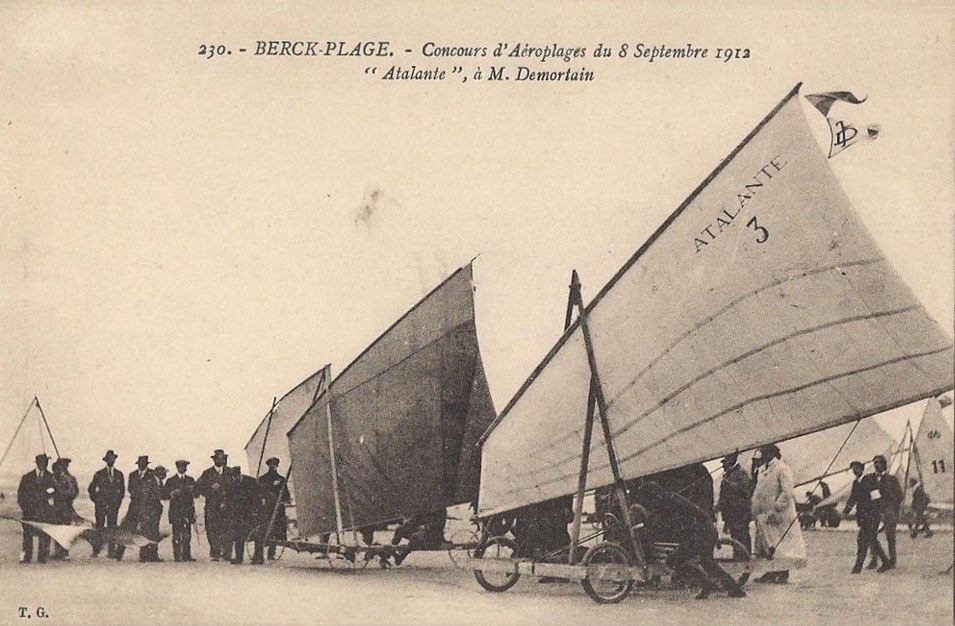 Kite
In 1887 was taken one of the first aerial photography by kite. In 1986, 100 years later, a small group of kite lovers commemorated this event with a kite festival. This yearly event is today one of the biggest kite festival in the world.