Berck-sur-Mer is full of treasures, such as the 90 religious monuments you can find while wandering the town. Crosses, chapels, oratories, niches, statues…all are part of a religious landscape that everyone thinks should be preserved.
Why are there so many religious landmarks in Berck?
The origins of this monumental religious heritage are to be found in the long religious tradition linked with the maritime world, and later in the many hospitals of the city.
Indeed, faithful fishermen erected these monuments to protect themselves or to remember tragedies at sea (shipwrecks, disappearances, rescues). These monuments became places of remembrance for many families. Many of these monuments have also been erected to honour religious traditions and holidays, such as Midsummer Day and the blessing of ships and nets. As the medical facilities developed, afflicted families built these crosses and chapels.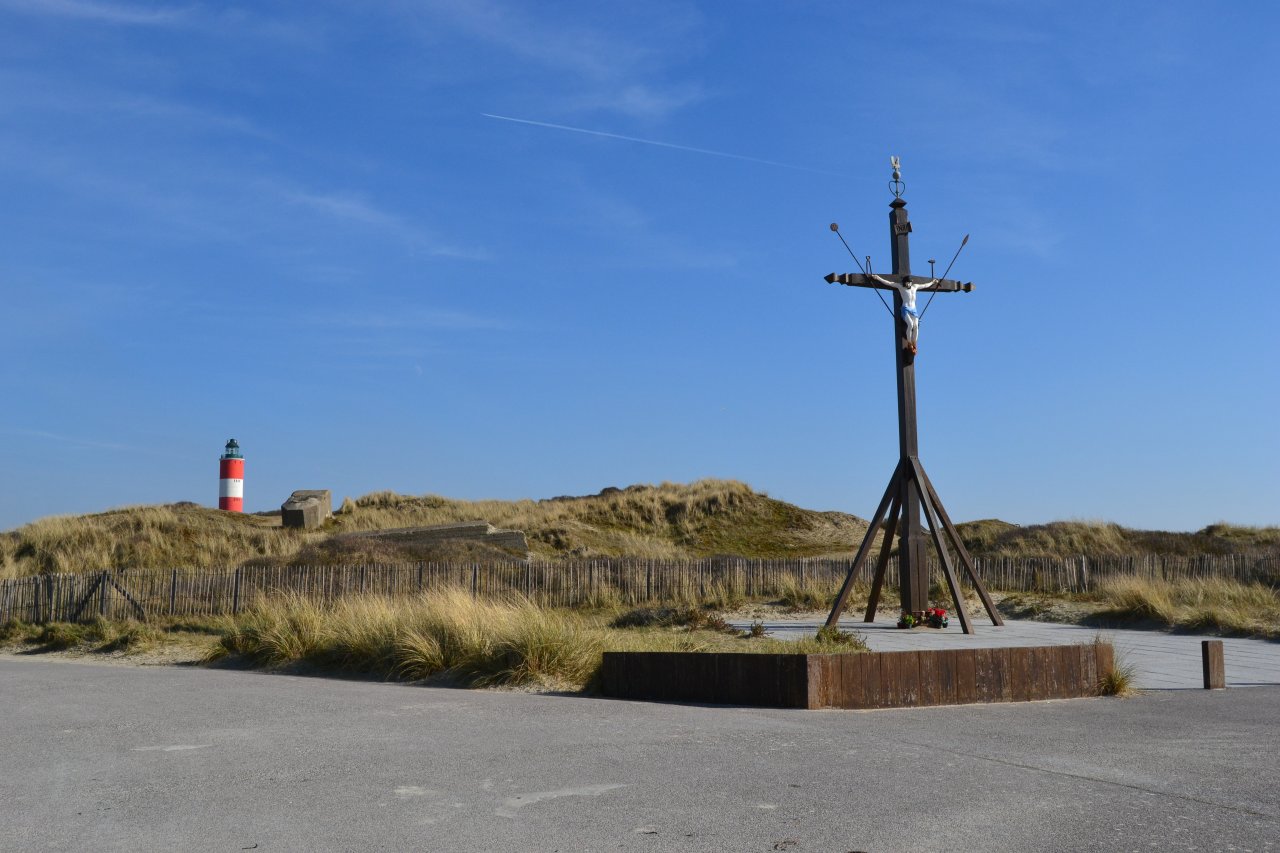 The oldest crosses date back to the 18th century
This period saw the erection of many crosses; 15 of them count amongst the oldest religious heritage of the city. During the 18th century, three crosses appear on a map of "Bercque".
The first one is at the city's entrance, on the road leading to Montreuil.
It is most probably the cross known as "du Presbytère", currently located at the intersection of the extension of the Rue du Prince Impérial and the RD 917.
The second is much further west, at the edge of the village and the dunes that separated it from the sea. It could be the Cross Fontaine, also known as the cross of the "good hunters", standing at the intersection of the Rue de l'Impératrice and the Rue du Haut-Banc.
Finally, the third is located further south of Berck-Ville. On a map of the era, it is shown along a path that runs towards the Baie d'Authie, alongside the present-day Mollière. It could be the cross known as the "Calvaire des Frères Dort".
Download the religious heritage guide