Festival cancellation:
Announcement of Monday 9th March 2020,


Further to the announcement of the Ministery of Solidarity and Health on Monday the 9th of March, the 34th Cervoling Championnat du Monde par équipe has been definitely cancelled.
The next international meeting will take place next year, bzw in April 2021.
Do not hesitate to have a look at our activities. Infact, we do feature many other interesting workshops and events we invite you to discover.
We thank you for your kind understanding and we remain at your entire disposal at the tourism board for any further request you may have.
Despite of these news, the entire kite staff and partners will be there next year in April 2021. Next schedules and time planning activities will be communicated as soon as possible.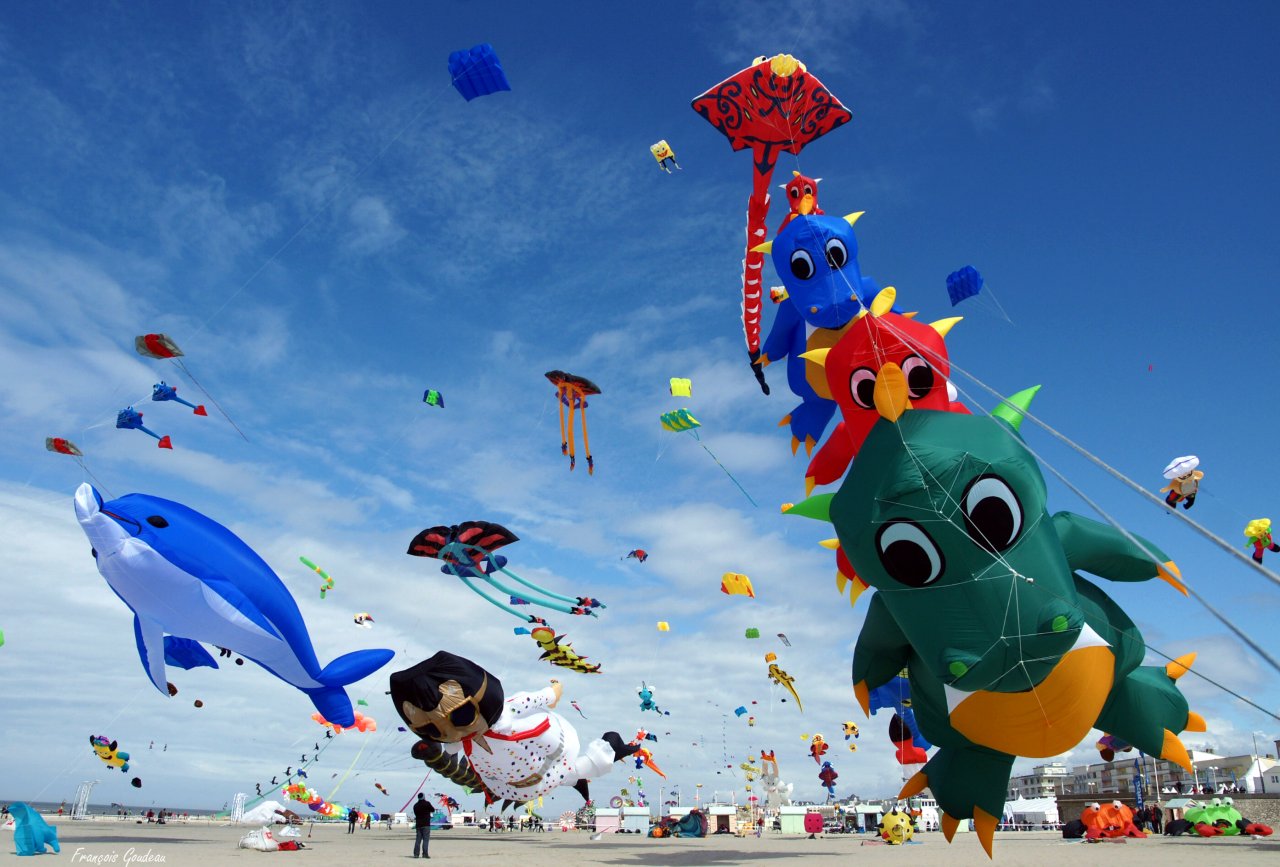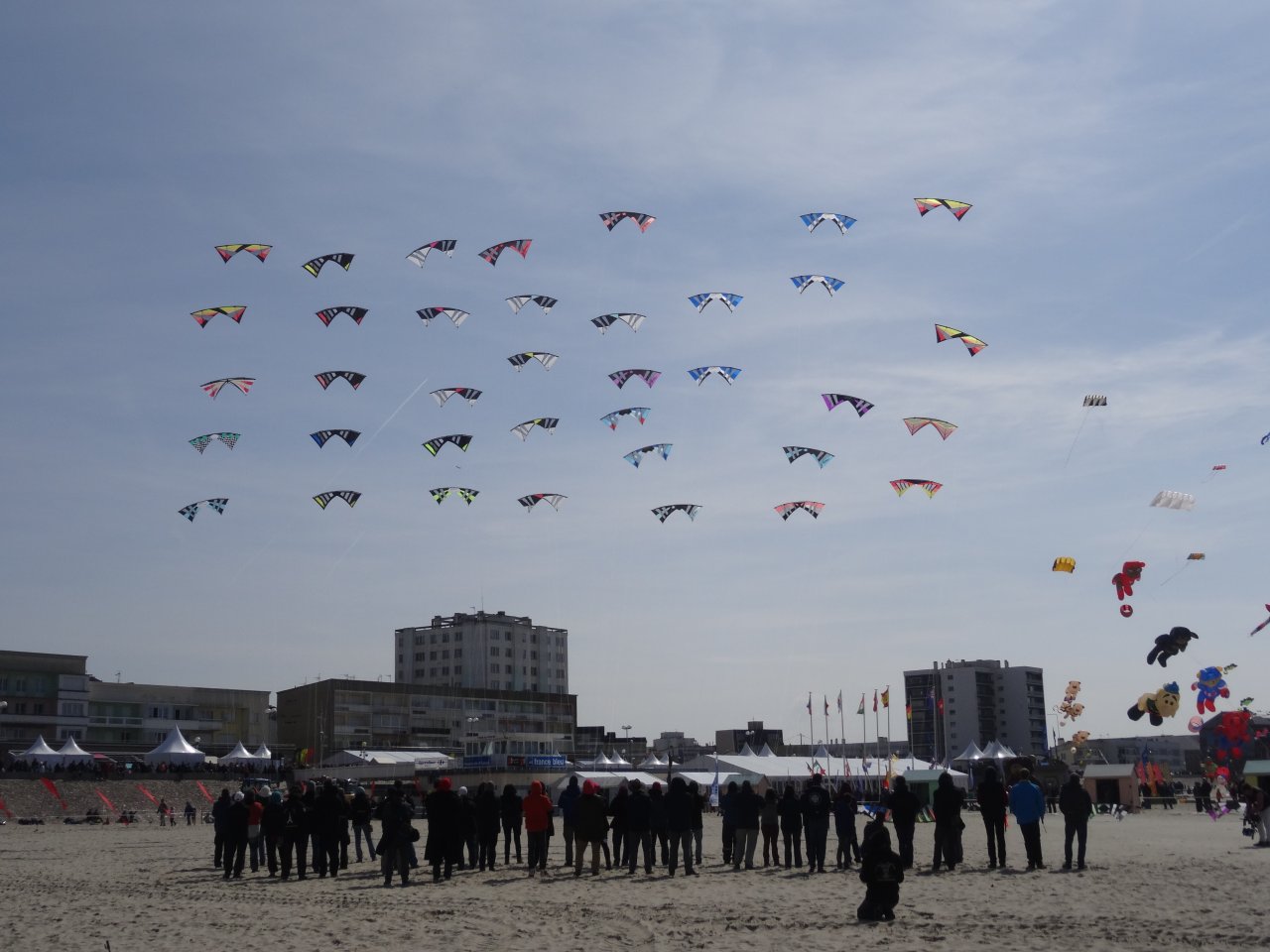 Every year during 9 days in April, marine animals, strange flying creatures, giant octopodes, live up the sky of Berck-sur-Mer. The world's best professional kite flyers arrange a meeting on beach to show you synchronized choreographies (megateams) and rokkakus' peace-full combats (hexagonal kite inspired by the Japanese culture).
Every two years the World Championship of Cervoling (in-line team competition) takes place on the beach of Berck-sur-Mer.
During the duration of the festival a wide range of activities is featured :
- The Jardin du Vent "Windgarden" designed thanks to recycled materials, where Aeolus loves to play with windmill, flowerbed. Characters and animals come to life and sing helped with the breathing air.
- The kites construction Academy
- The kite flight School
- The international delegations' exhibition stands.
- The Nightflight and the firework (on the 2nd Saturday of the festival)
Take a look at the official website : www.cerf-volant-berck.com