The 37th edition of the Rencontres Internationales de Cerfs-Volants promises to be a masterpiece!
The 2024 edition will take place from 20 to 28 April !

Young and old alike will be able to take advantage of a whole host of activities and experience some great thrills!
---

A little bit of history…
It is on our beach that the first aerial photograph by kite was taken, in 1887. As soon as 1904, curious machines take the beaches by storm; the so-called "aéroplages", the ancestors of the sand yacht. In addition, let us not forget that among the dunes and as far as Merlimont are taking place the first forays into aeronautics. A century later, in 1987, kite addicts decided to get together on the beach of Berck-sur-Mer to fly their "curious cloth birds".
The spark has been lit, and year after year, more and more visitors and amateurs arrived at Berck-sur-Mer, until these "meetings" became one of the biggest and most renowned events of the discipline, worldwide.
Berck-sur-Mer, the kiting resort
Like a magnet, the beach does not cease to attract the amateurs of sensations and freedom. The freedom to fly your kite, whether it is small, large or huge. Whether you are a simple beginner or a real pilot, the most important thing is to escape, to enjoy yourself and to share a return to simple pleasures with family or friends.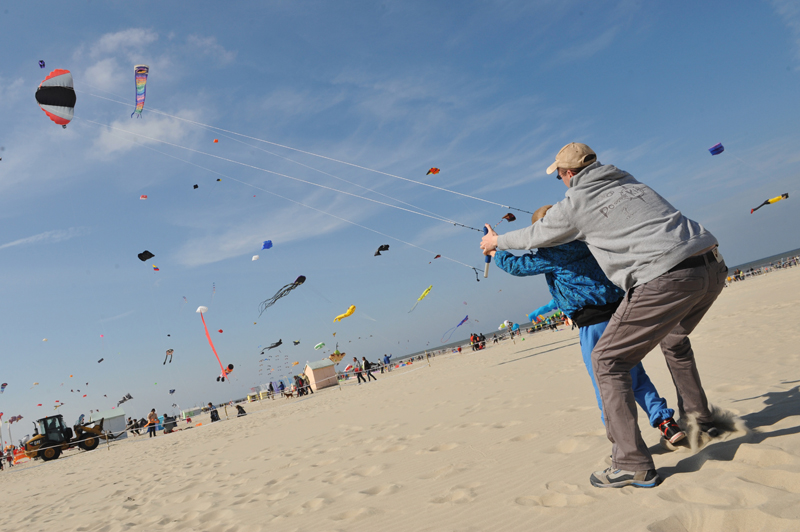 Every day, with the coming of spring, there is always at least one kite flying in the skies of Berck-sur-Mer.
When you come to the resort, you will discover in the summer program some friends, teams, kite associations including the Berckite Club, meet for a weekend to train, entertain you and fill the sky with colours.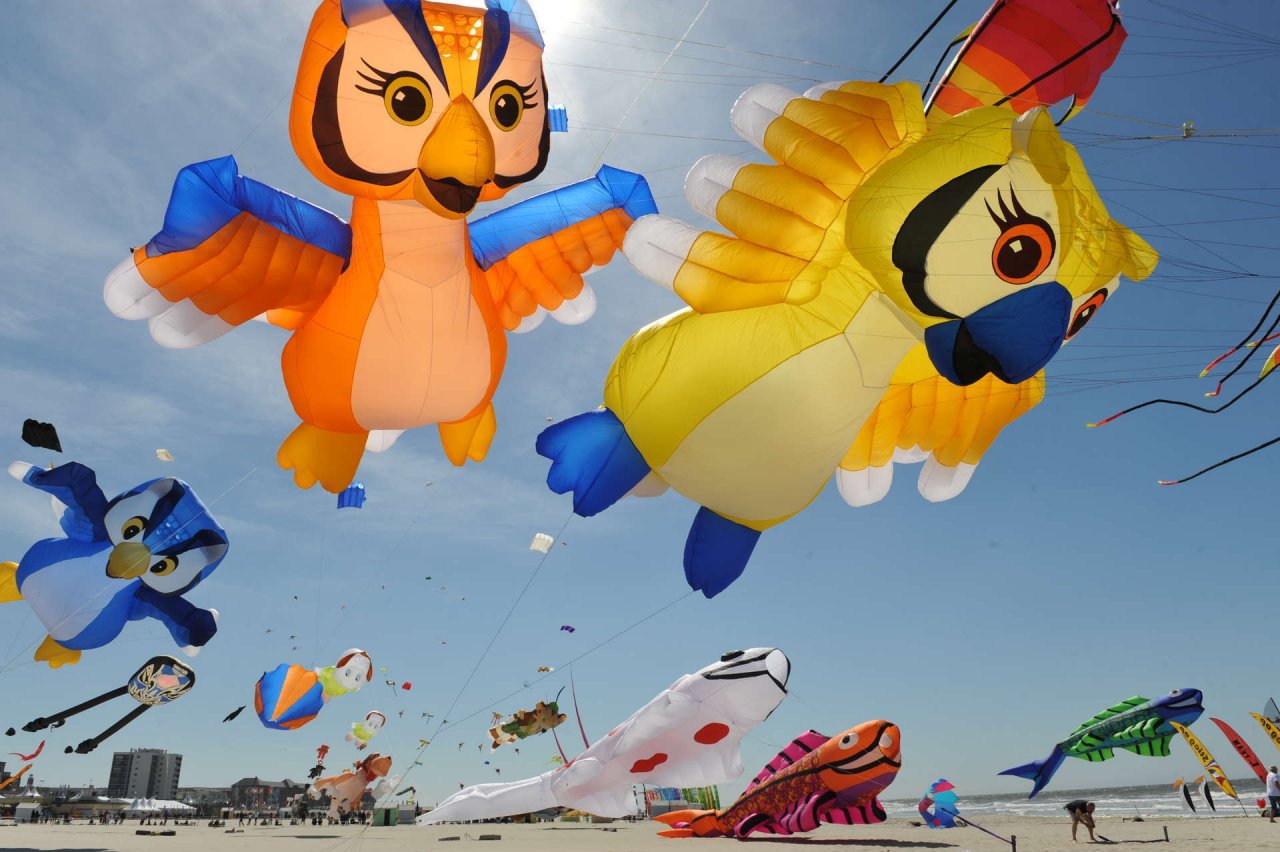 They will place a few large kites on the beach and demonstrate their art by performing ballets and choreographies with their competition kites. You will be impressed and amazed; there is no doubt about it.