As you may have noticed, you don't have to wait for the International Kite Festival to see kites in the air. As soon as the weather allows it, the BercKite Club is in training. This summer, you will enjoy fun kites on the beach of Berck-sur-Mer!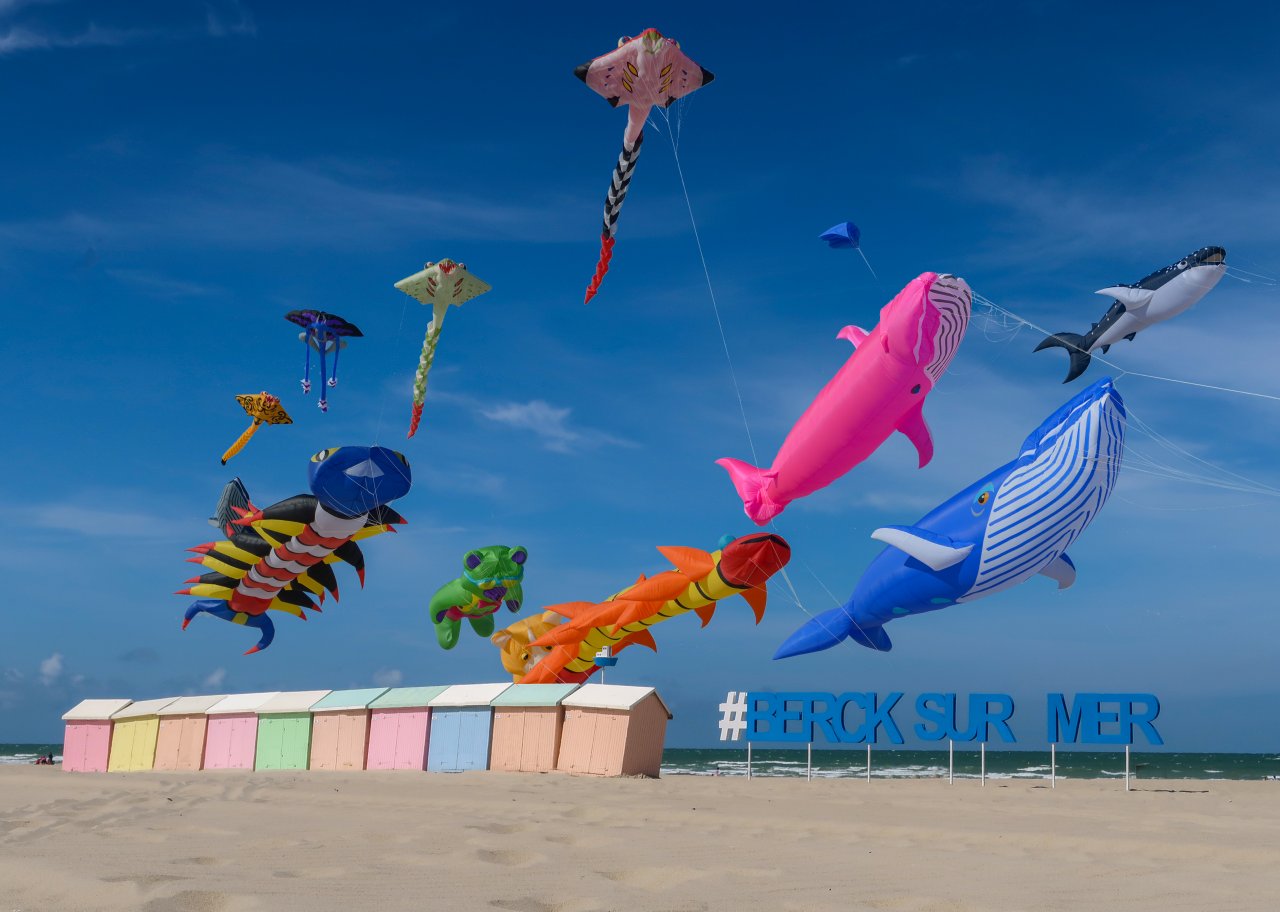 The whole town in kite colours and expositions to discover
---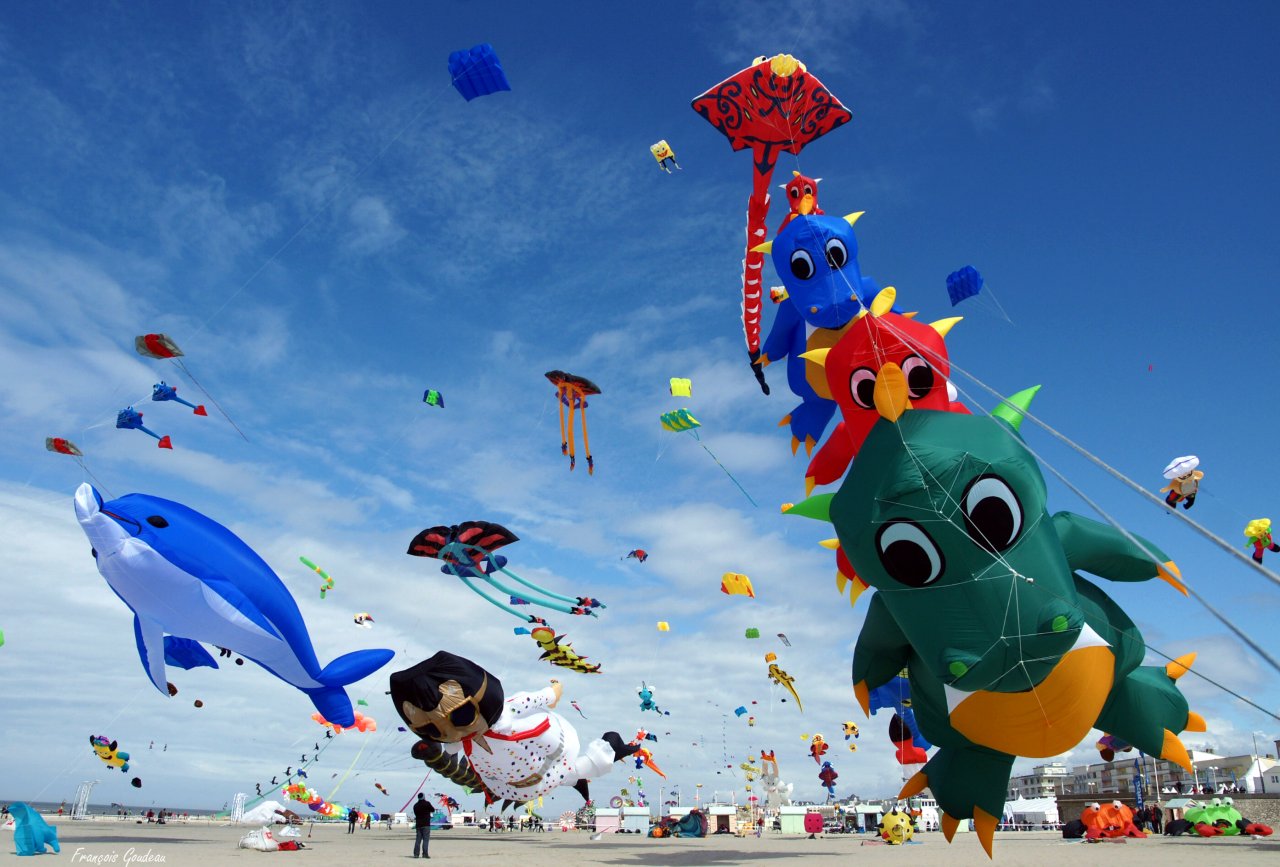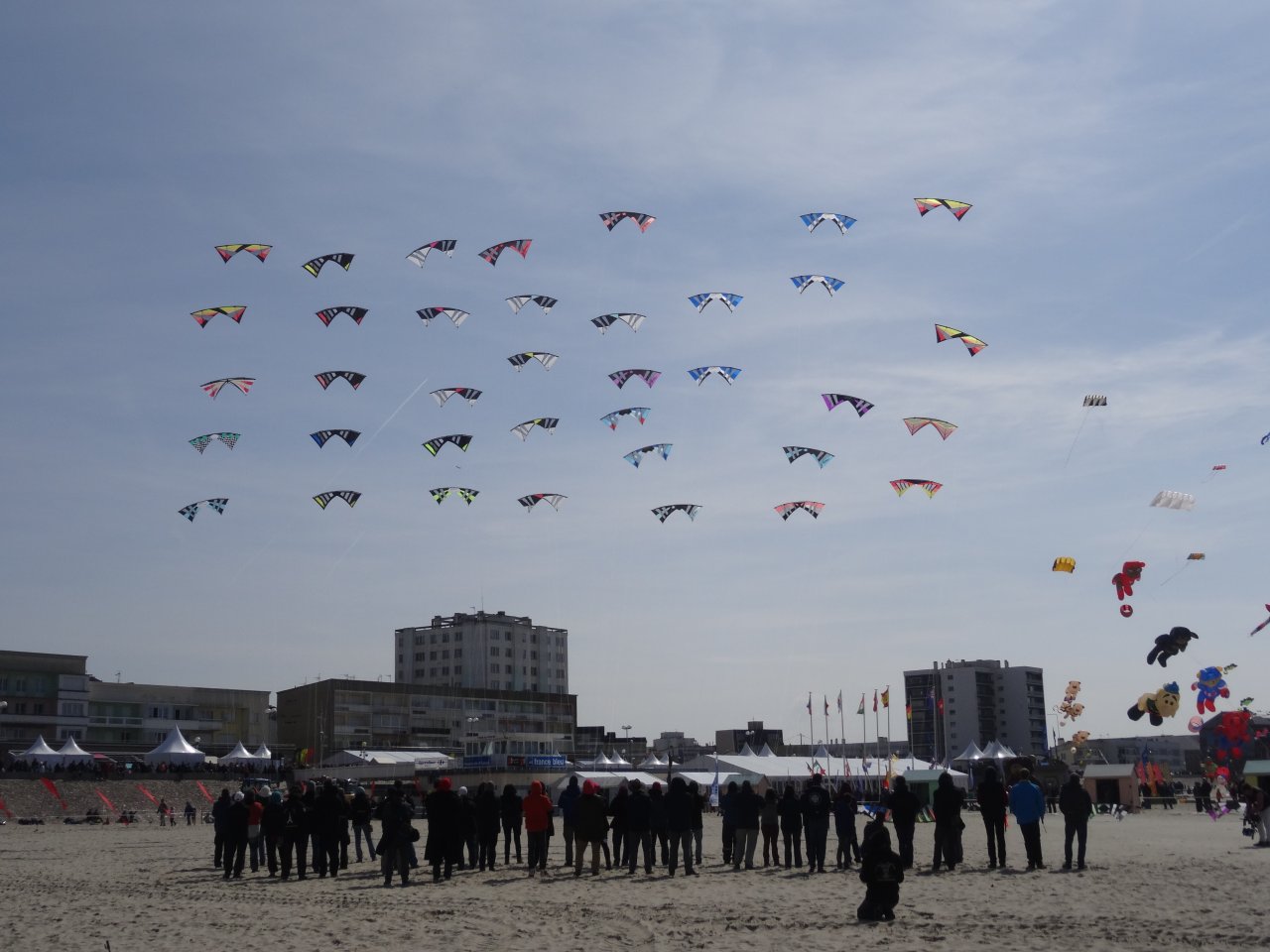 Every year during 9 days in April, marine animals, strange flying creatures, giant octopodes, live up the sky of Berck-sur-Mer. The world's best professional kite flyers arrange a meeting on beach to show you synchronized choreographies (megateams) and rokkakus' peace-full combats (hexagonal kite inspired by the Japanese culture).
Every two years the World Championship of Cervoling (in-line team competition) takes place on the beach of Berck-sur-Mer.
During the duration of the festival a wide range of activities is featured :
- The Jardin du Vent "Windgarden" designed thanks to recycled materials, where Aeolus loves to play with windmill, flowerbed. Characters and animals come to life and sing helped with the breathing air.
- The kites construction Academy
- The kite flight School
- The international delegations' exhibition stands.
- The Nightflight and the firework (on the 2nd Saturday of the festival)
Take a look at the official website : www.cerf-volant-berck.com