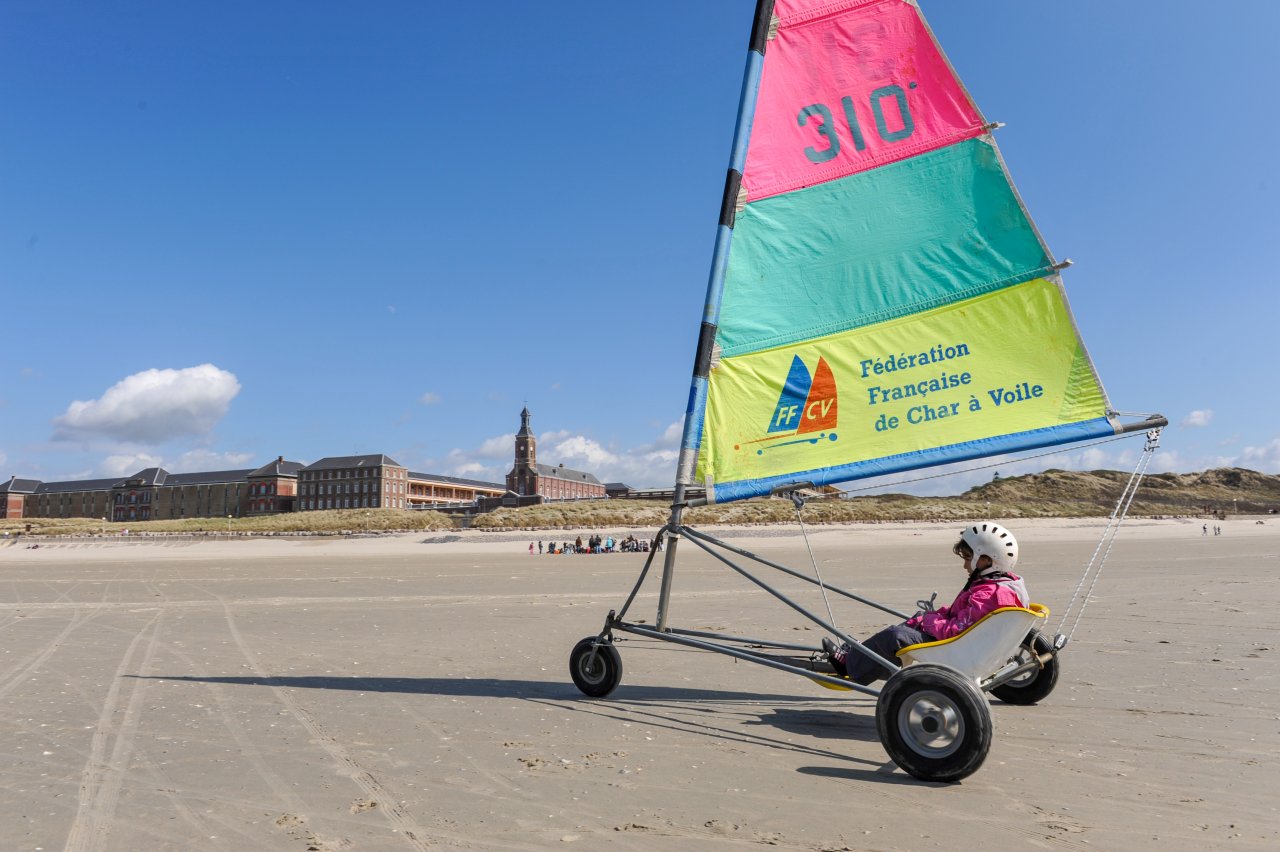 Sports enthusiasts and seasoned athletes, this is the perfect place to get moving, get fit, or improve your technique.
The protected, natural setting of Berck-sur-Mer is ideal for enjoying outdoor sports.
The quality of the air here has health benefits (there'sproof!) which attract visitors from far away.
The beach boasts the "Blue Flag" label which recognises the exemplary of its environmental quality.
The beach, dune paths and sports trails invite you to come and work out. Berck-sur-Mer is also a boardsports heaven and the cradle of the sand yacht, where one of the longest beaches on the Opal Coast offers some exhilarating opportunities!
Whatever your level, you can have a go at sandyachting,kite-surfing, sailing, canoeing, paddleboarding,sea-wading...Stay fit on holiday!
During the school holidays, long or short, Berck-sur-Mer becomes a dynamic "Holiday Village" with sportssession on the beach, urban fitness, nature excursions, yoga sessions, cultural workshops...